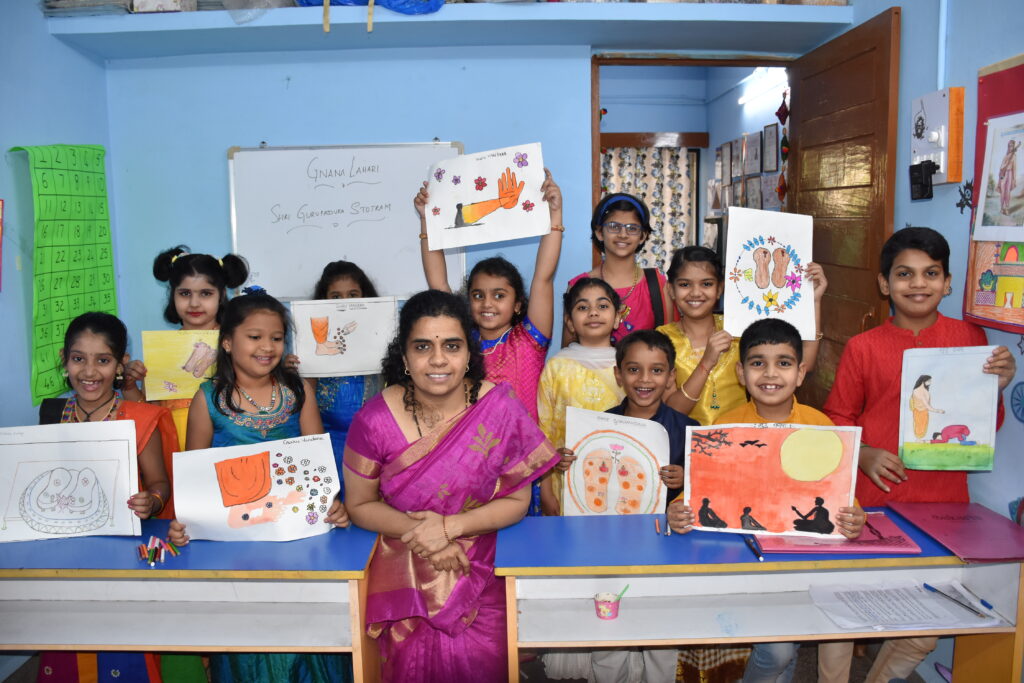 HOW OUR STORY BEGAN
Founder, Rashmi Kulkarni Started Tarang Hobby Studio after being discouraged by the limited art exposure the kids of the city were receiving at school. Rashmi understood this and she too gravitated toward art as a child. Rashmi believed in the power of art to teach, inspire and build self-esteem. She also understood that art makes learning fun and a fun learning environment was exactly what kids needed. She searched in vain for an art studio designed just for kids that combined quality art education with a fun kid-friendly environment. Finding nothing that met her requirements, she decided to create it!
Thus Tarang Hobby Studio was born!
Rashmi Kulkarni comes with 15+ years experience in Human Resource and Administration in various Corporates like Accenture, Fidelity Information Systems, Hewlett Packard and Taj Group of Hotels. She is well travelled and is inspired by global trends in the making of vibrant cities. Her vision is to create various platform to inspire, motivate, energize and engage iits inhabitants and communities. Tarang's unique programs provide the innovative methods and approaches that address critical needs of children by integrating education with an environment that promotes learning, playing and exploring. We support the child's individuality and help them realize their potential for growth. Our Art Classes are a great way to introduce your child to the wonderful world of art!. We provide a positive, selfesteem building environment for children to explore the visual arts. At Studio Tarang , your child will create masterpieces, learn art concepts and experiment with many different art materials.
Tarang aims at providing the best creative and innovative products in the field of arts and crafts. We design DIY Art kits for Schools and NGOs.